-Login to Fintoo Invest / Direct account by using already registered Email id / Mobile number and Password.

-Once login system will ask for user Pan Card
-Enter Pan Card Number

After entering the Pan Card below screen will appear, click on the right top corner human signed drop down button (in orange color)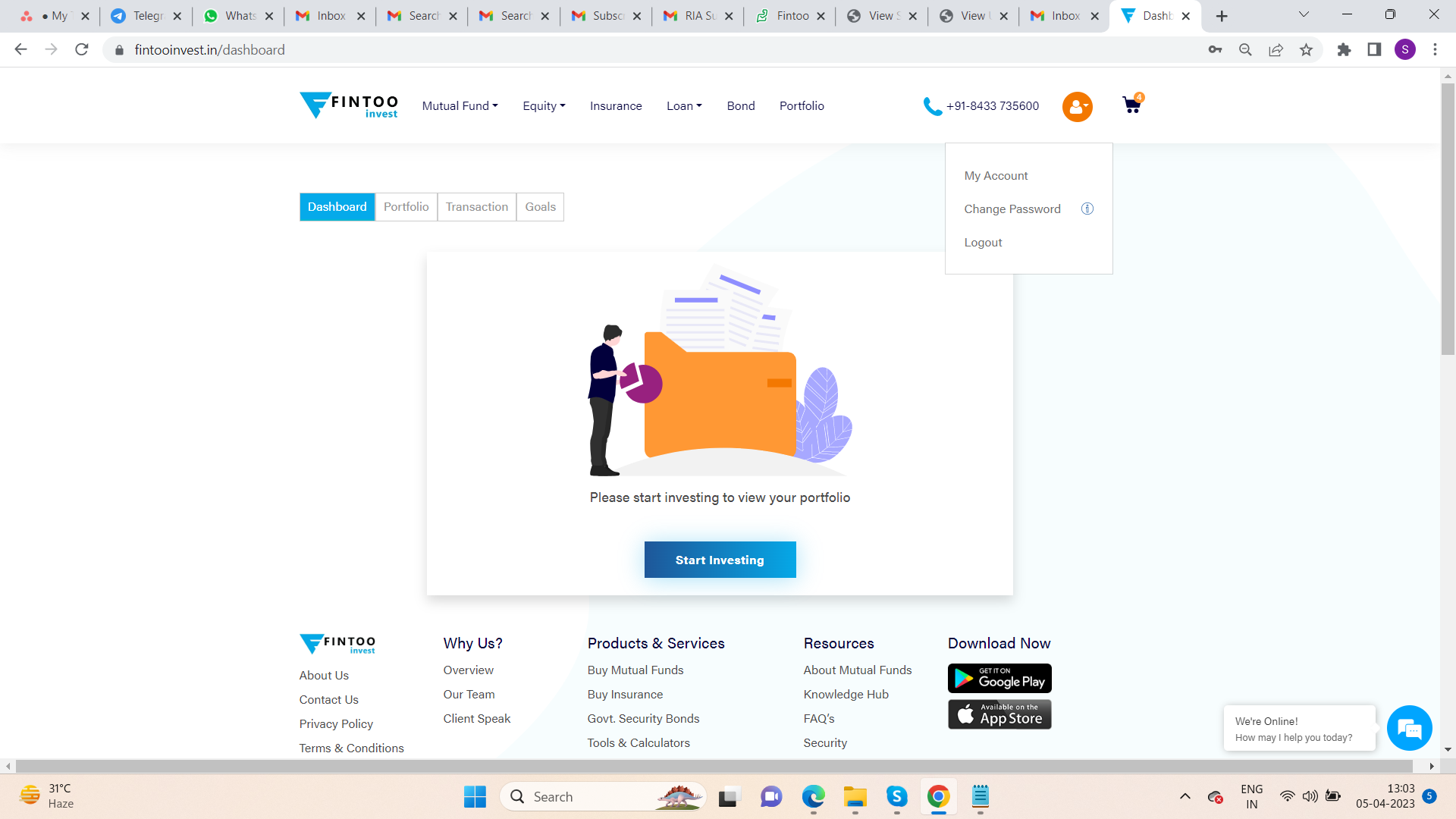 -Go to My Account

-Go to Personal Details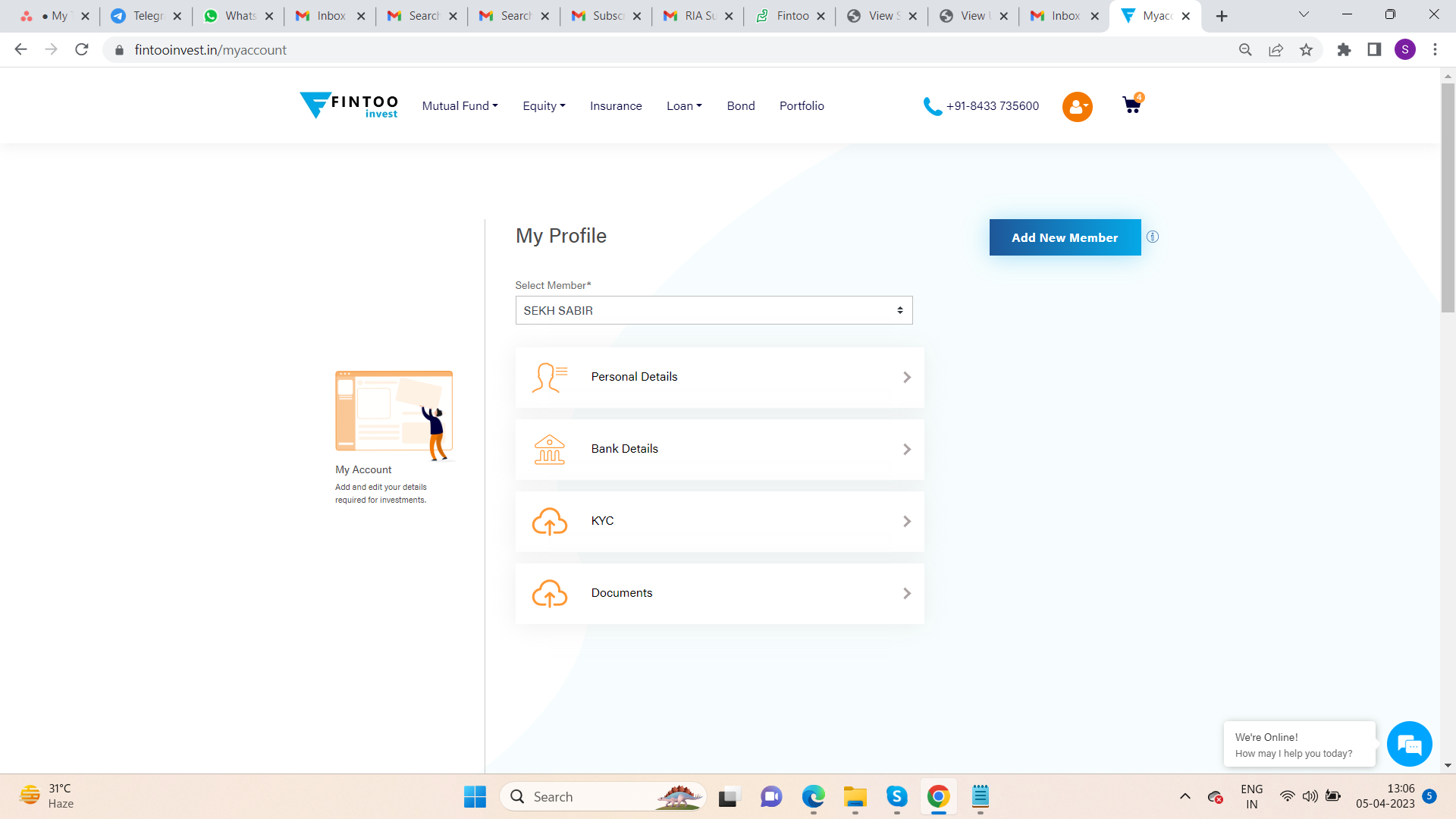 -Add Personal Details

-Select Tax Status (There will be three options Individual, NRI-Non Resident and NRO-Resident)

Individual - For investors residing in India this option is applicable.

NRI-Non Resident - For Investors not Residing in India and Earning form outside India.

NRO-Resident - For investors who lives outside India but having other income source in India.
-Select Nominee if any (Any body can add maximum 3 Nominees, mention percentage % of Nomination)

-Click on Save and Next

-Update Bank Details (Individual clients can add up to 5 bank accounts where as NRI client can add up to 3 accounts)

-Upload Cancelled Cheque

-Complete you KYC

-If KYC not completed submit Pan Card, Photo, Address Proof, Signature, Authorize Video (Will take 10-15 day to update KYC)

-Upload Signature (AOF completed)