Open Fintoo Invest / Fintoo Direct Web page by using
below links
In this page login option is available for for existing user, but for new customers need to register first. New Customer registration button is located below the page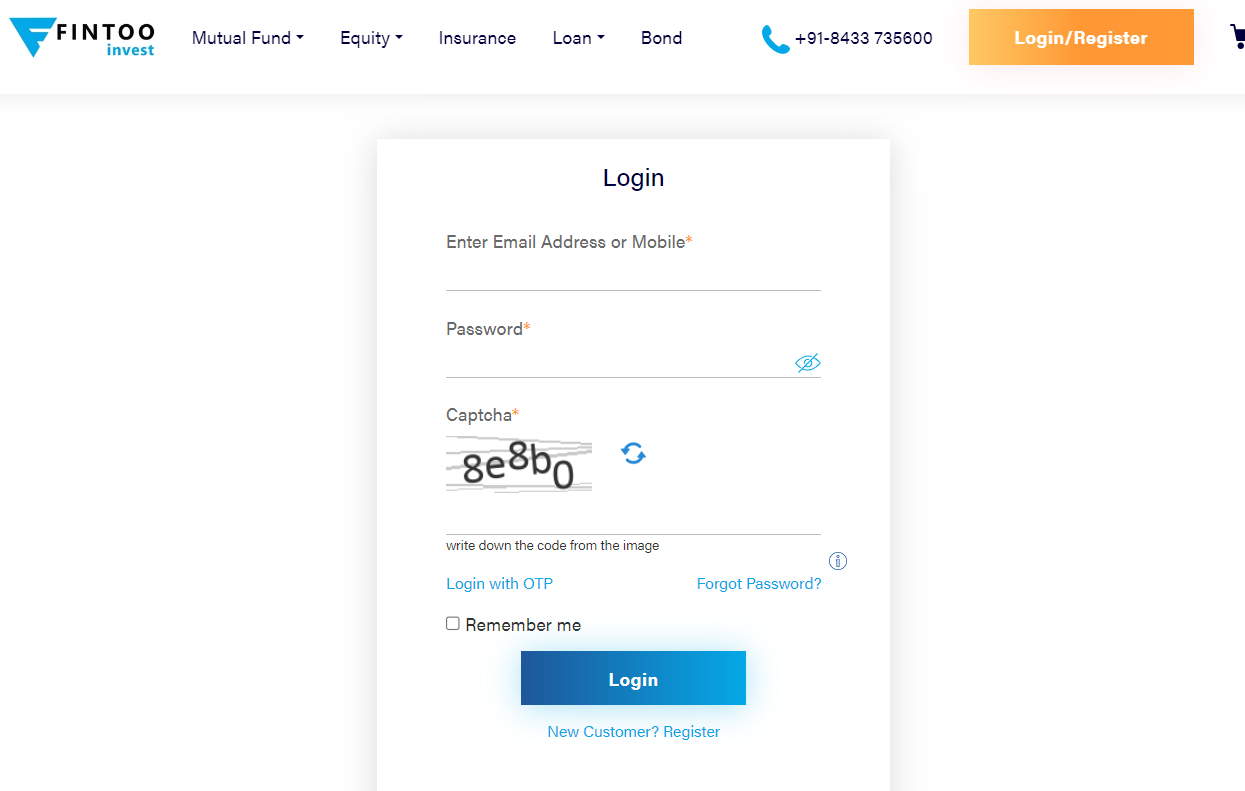 Click on the New customer? Register button, upon clicking on the Register button below registration form will open,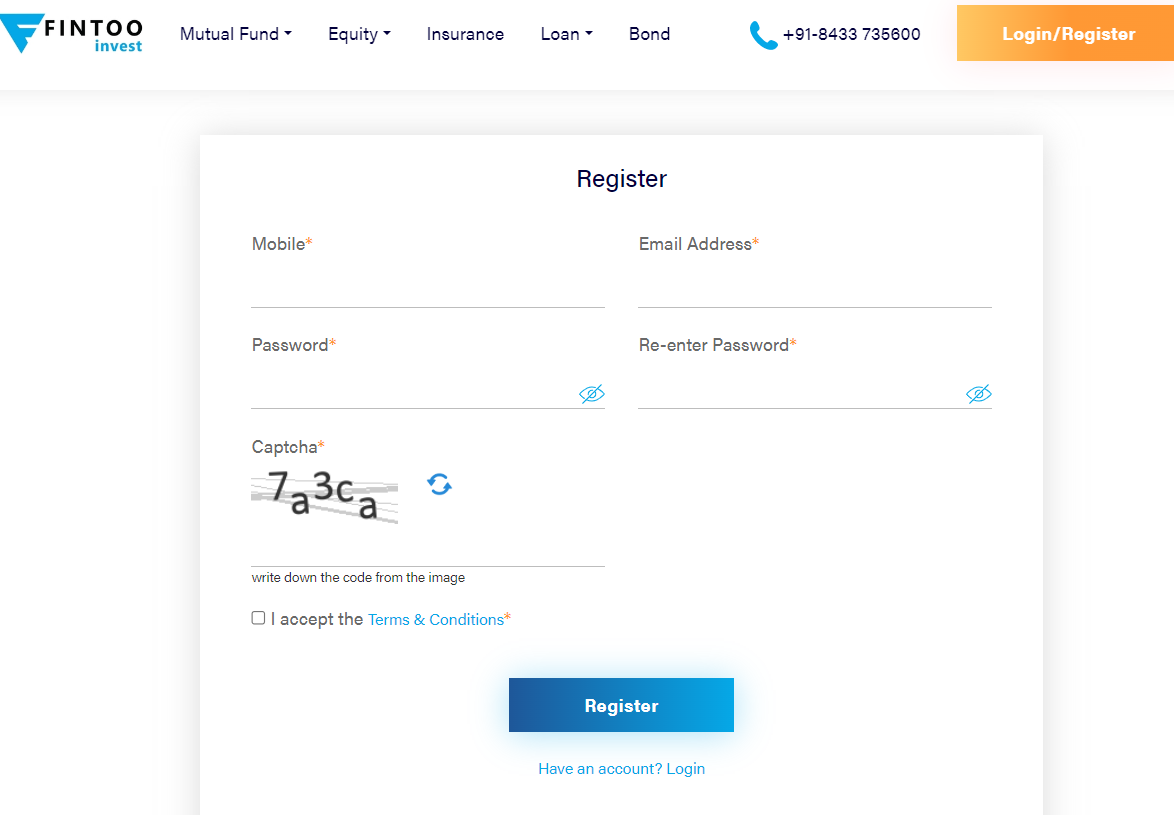 -Here new customer need to Enter Mobile No, Email ID, and need to set new password for the further login.

-After entering the above data validate the captcha and tick on the I accept check box and click on Register button

-Upon clicking on the Register button one OTP will be sent to the mobile no and Email id provided at the time of registration.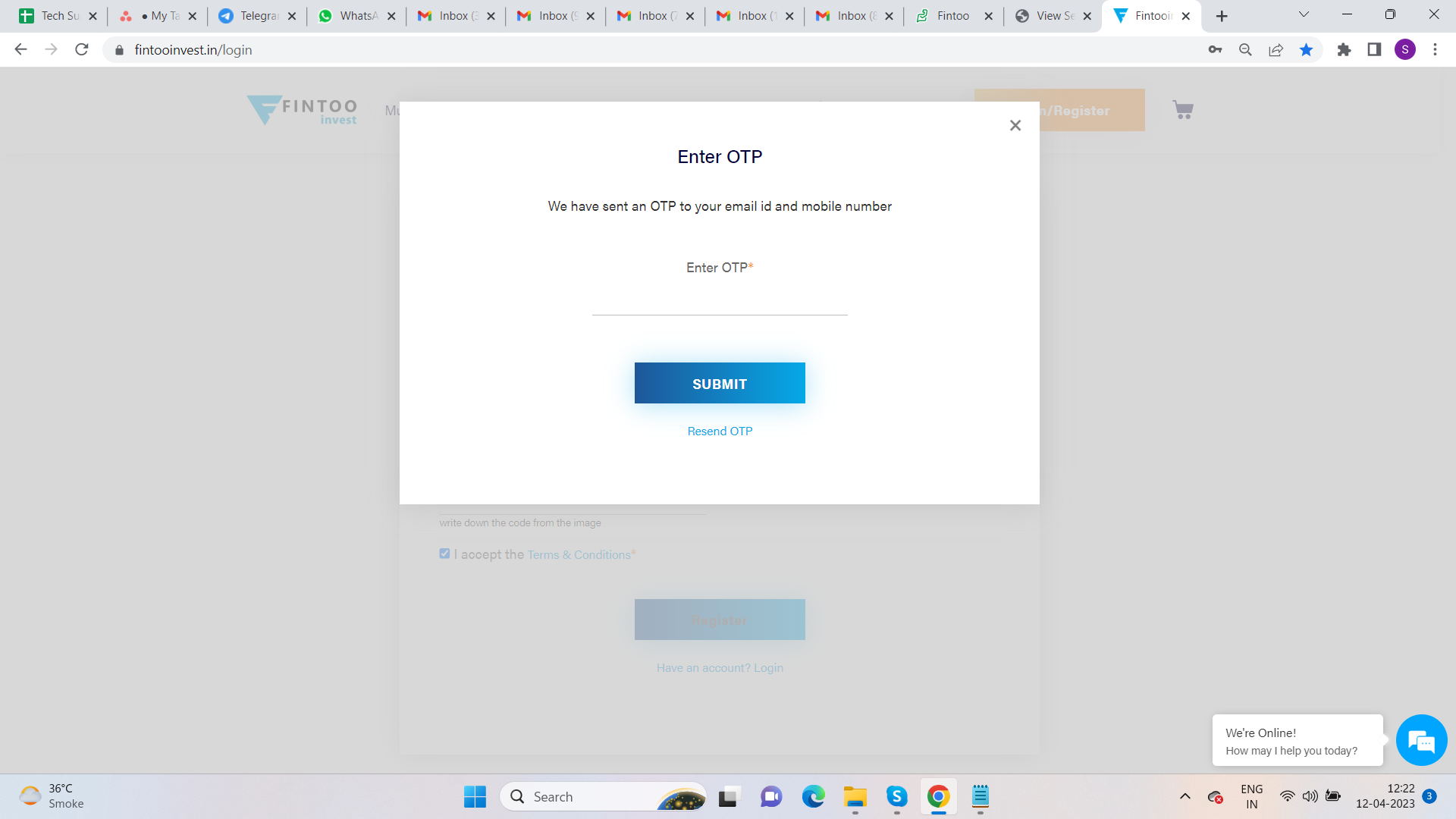 -New Customer need to validate the OTP to complete the registration.

-Upon verifying the OTP system will ask for Customer's Pan Card no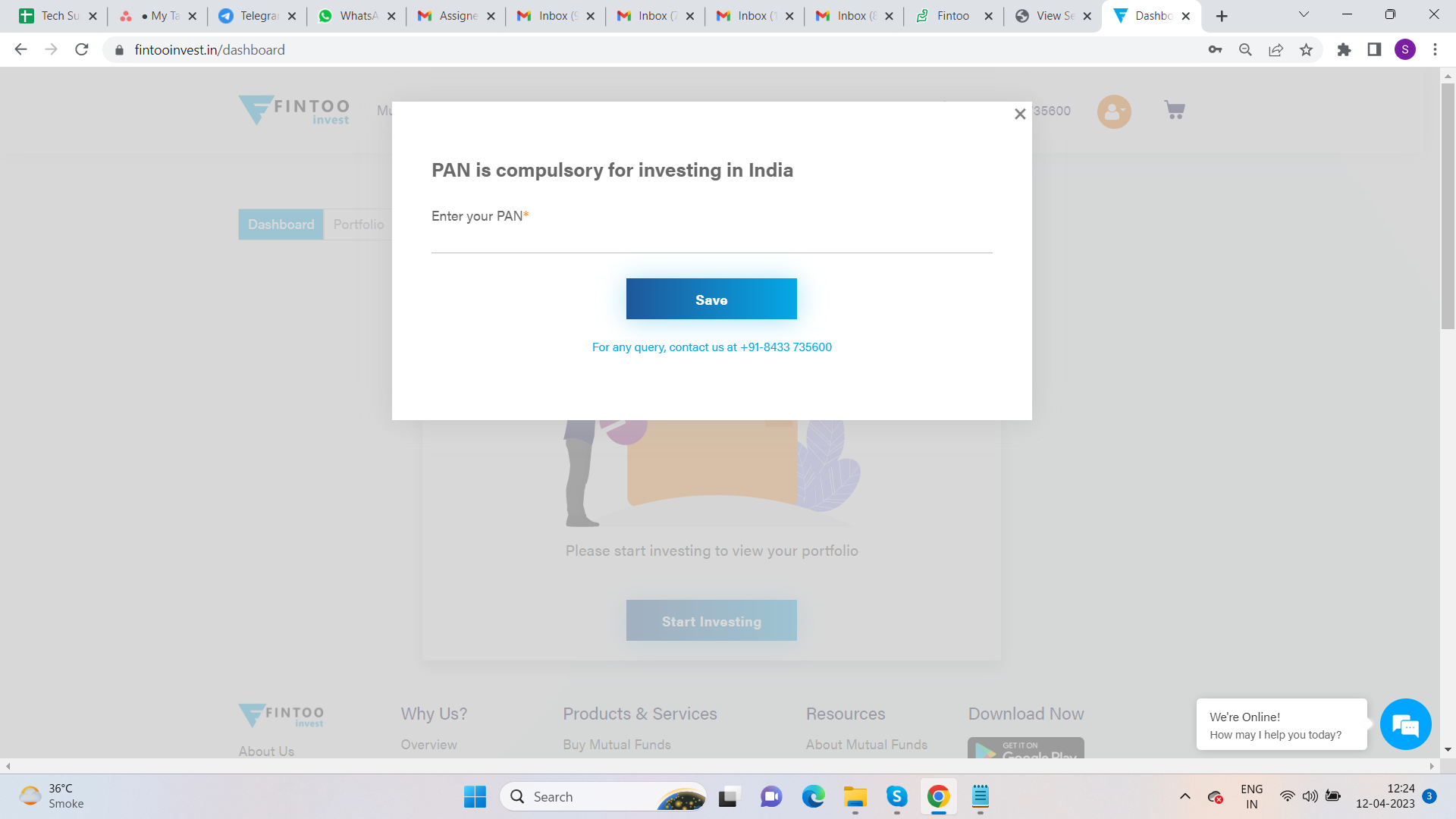 -Once Pan Card entered system will confirm that the Pan Card details has been updated into Customer's account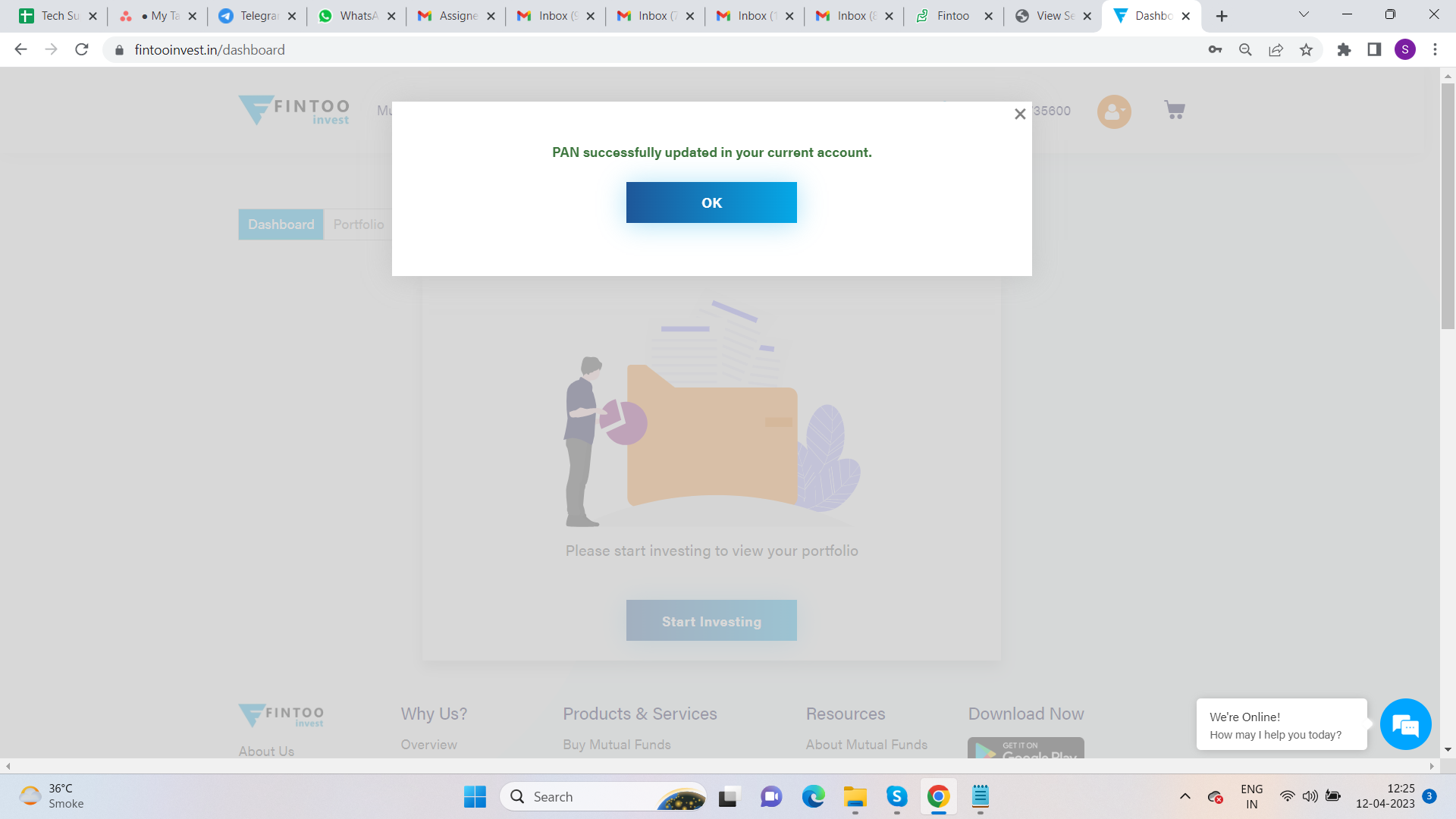 -Click on OK button, and customer will be logged in to the newly created account.