-Logon into Fintoo Invest / Fintoo Direct Account.

-Go to Mutual Funds Option and click on Mutual Funds button in the drop down menu.

Here list of different Funds is available, select any fund want to purchase and click on Lumpsum or SIP button as per the purchase preference.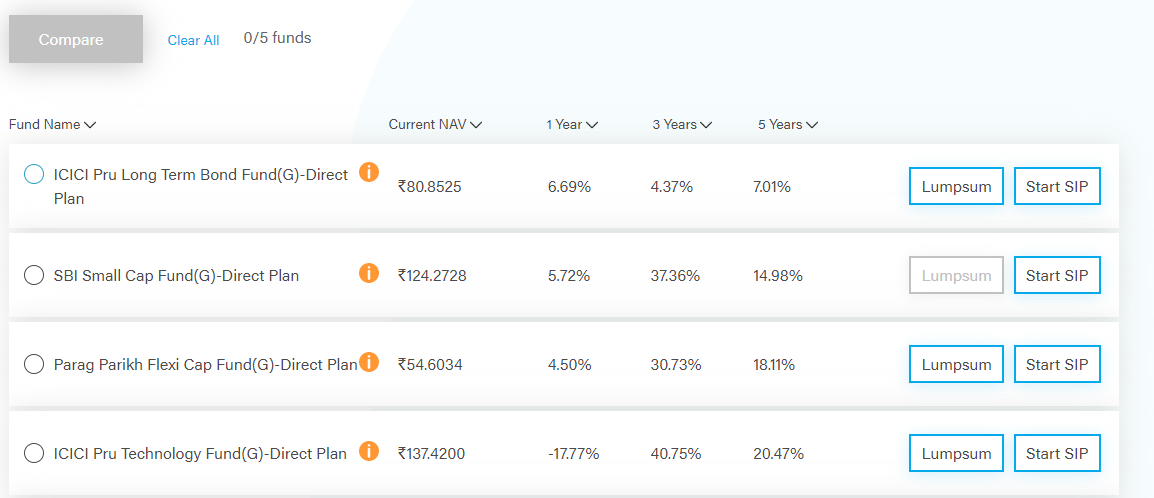 Once any fund is selected for purchase system will give one option to calculate investors goal, here any investor can calculate their investment amount by setting a goal amount and tenure. Based on investors Goal amount and tenure system will calculate the SIP amount.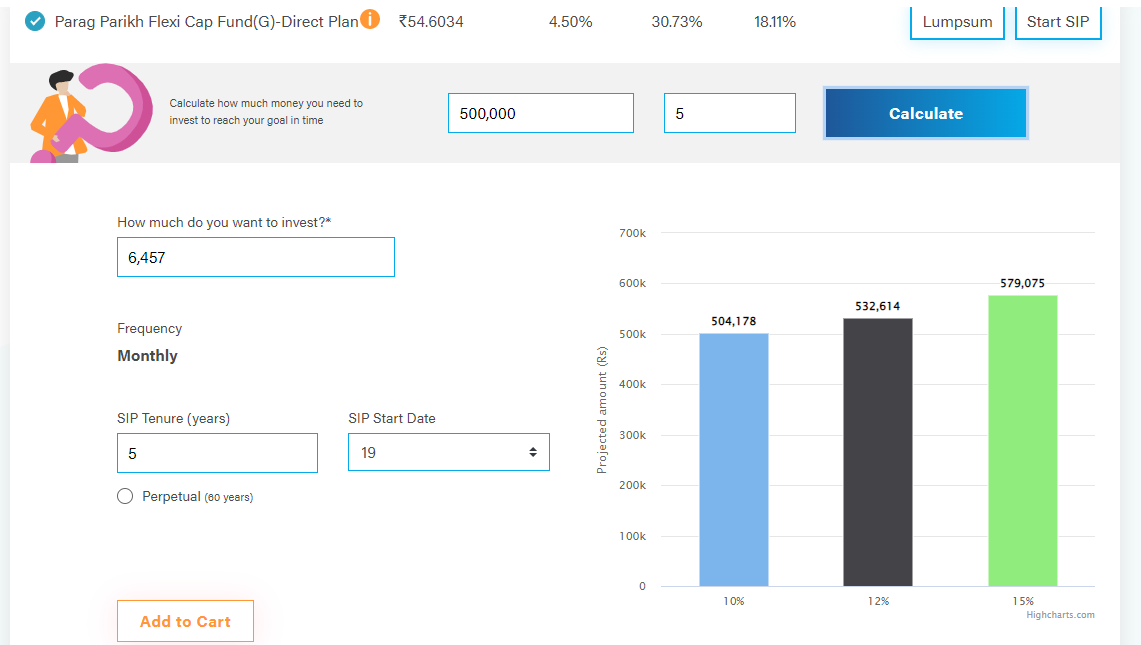 -Click on add to cart button to add the selected fund in the cart for order placement. Once clicked on Add to card button the fund will be added to the cart and one new button (Check out) will be available for proceeding further for purchasing the fund.


Here upon clicking on the check out button the system will open the cart page


From Here investor need to complete the transaction. Select the fund and click on the check out button.


once clicked on the check out button one alert message will pop up, if investor has multiple funds in the cart and selected only one or few of them at the time of checkout then the alert message will appear. Click on yes and proceed.

Now system will ask to select Bank account for payment and Mandate type, There are two Mandate type available here, A) Xsip and B) Auto pay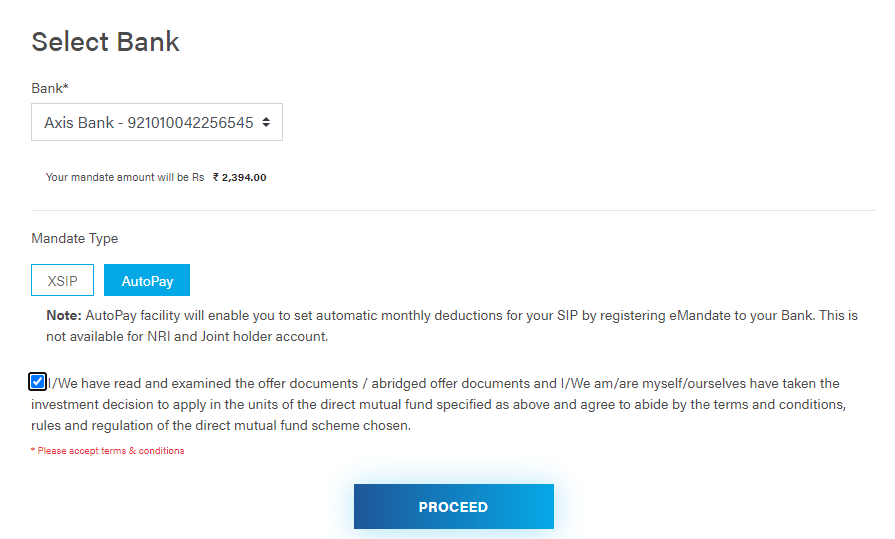 Here if any user selects XSIP mandate and proceed for purchase then one physical copy of mandate will be generated after the successful payment and user needs to download the same and need to submit it with signature.

If user selects Autopay and proceeds for payment a mandate link will be sent to users registered Email id and user needs to authenticate the link via Net Banking or by Debit card.
Once clicked on proceed after selecting the mandate type system will ask to select folio, for new purchase new Folio option will be selected automatically of if user already has an existing investment then that folio no also will be visible here.

After selecting the folio no user need to click on proceed then Two Factor Authentication message will popup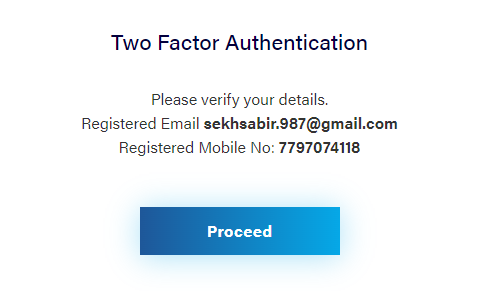 Here as per Two Factor authentication process user will receive OTP in registered mobile no and email id, user need to authenticate the same, once authenticated system will ask for payment method, here there are three payment method available, A) Net Banking, B) NEFT/RTGS and C) UPI, select any one option and proceed for payment.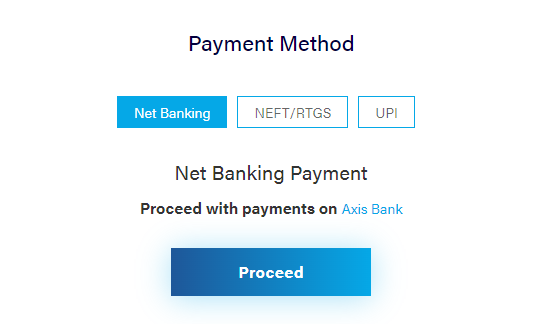 A) Net banking - If Net Banking selected then the system will redirect to clients bank Net Banking page for payment, client need to login into banks net banking page and complete the payment.

B) RTGS / NEFT - If RTGS / NEFT selected then BSE ICCL beneficiary account details will be appeared, user need to add the details as beneficiary in their bank account to complete the transaction.

c) UPI - If UPI payment mode selected the user need to enter their bank UPI ID to complete the transaction.

Please note: Client has option to choose nominee Opt In or Opt Out for in their account, if nominee authentication not done then SIP registration will be failed and below error will show.