Users can place SWP (Systematic Withdrawal Plan) order for their investments, here if any user register for SWP for certain amount for a certain period, that amount will be withdrawn from the investment account periodically. No need to place redemption order again and again.

- Login into Fintoo Invest / Fintoo Direct account.

- Go to Portfolio view

- Go to the transact button on the fund for which want to place SWP order

- Click on Start SWP button


Once clicked on the SWP button, one window will pop up with following information, A) It will show the current value of that fund, B) it will ask for SWP amount, C) It will ask for SWP date, and D) It will ask for

the period of the SWP.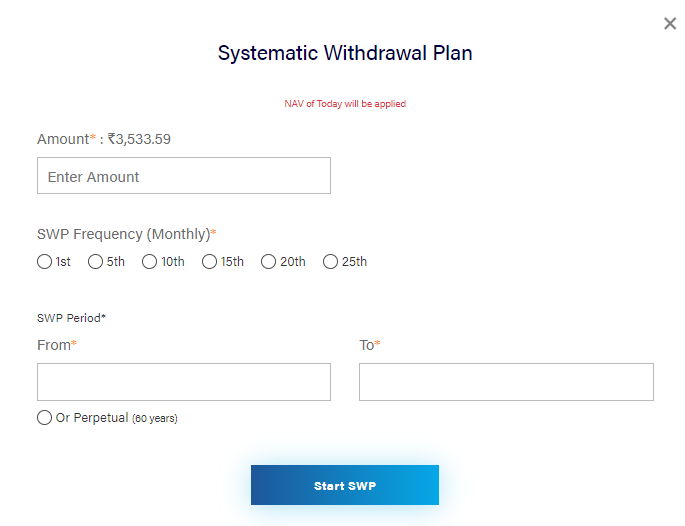 Select all required fields and click on Start SWP button

- One Two Factor authentication Message will be received on the registered Mobile no.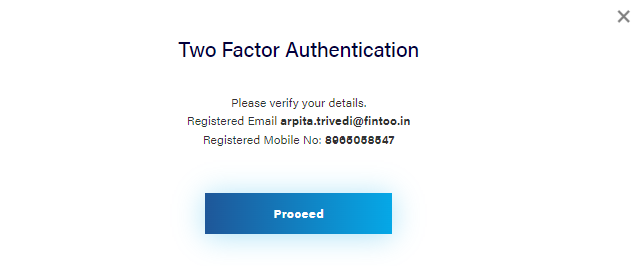 - User need to Authenticate the same for placing the SWP order.

- Once OTP authenticated one mail will be received for Redemption Authentication, user need to Authenticate the same to complete the SWP order, if the user failed to Authenticate the Redemption link received in the registered mail SWP order will be rejected in T+2 Days.