User can Switch their funds from one scheme to another scheme under same AMC, to do that

- Login into Fintoo Invest / Fintoo Direct

- Go to the portfolio view

- Click on the transact button on the scheme for which Switch order needs to place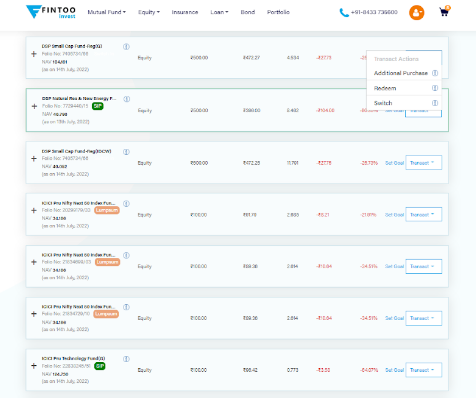 -
Select the switch option and click on the transfer button, here three different options will be available for switch, A) No. of Units B) Amount and C) All Units.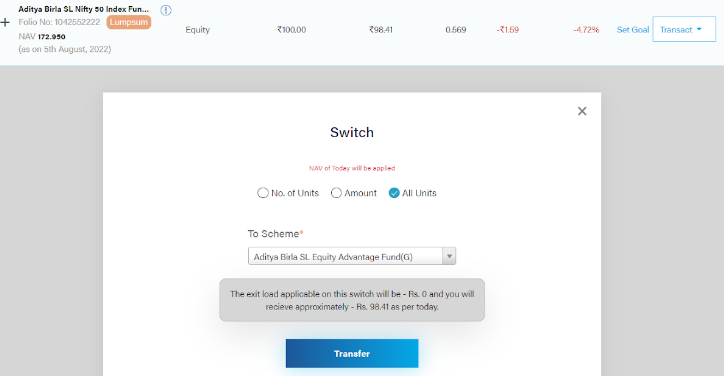 - Select the option and click on transfer

- For Switch out from one scheme user will receive one Redemption Authentication Mail in the registered mail id which user need to authenticate to complete the Switch order.