- Login into Fintoo Invest / Fintoo Direct Account.
Here list of existing funds will be visible.
- Go to Portfolio details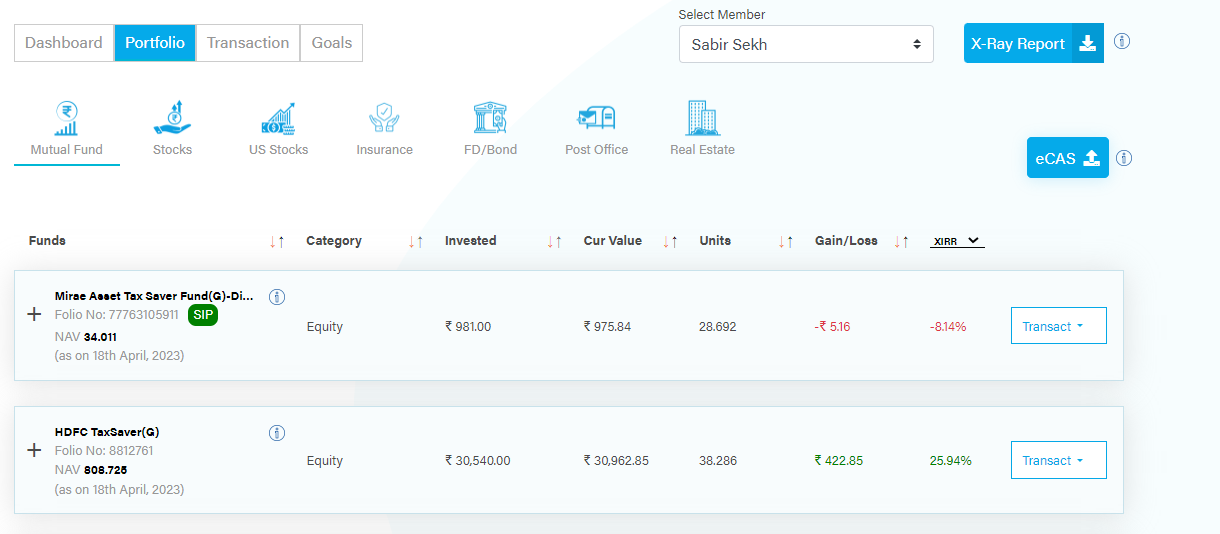 - Click on Transact button for which want to place redemption order.

- Here a list of transaction options will be visible, click on Redeem button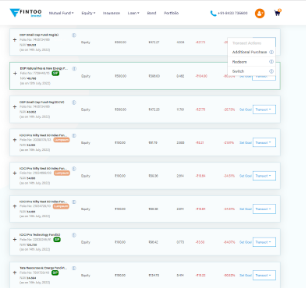 - Select the Redeem option from the list of transactions, one authentication mail will be sent from BSE to the mail id registered with the AMC (Mutual Fund Company). User need to authenticate the same.

- Once clicked on the Redeem button one popup will appear whare it will notify the the Bank account will same for redemption which was user at the time of Purchase.

- User must select No of Units / Redemption Amount or All Units for redemption.

- Once user selected the Redemption Unit or Amount and click on the Redeem button, below alert message will appear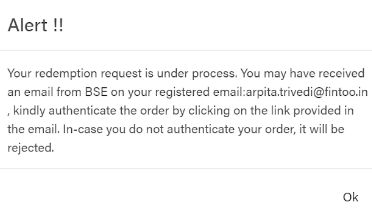 - User will receive one Redemption authentication mail which need to be authenticated for Redemption.